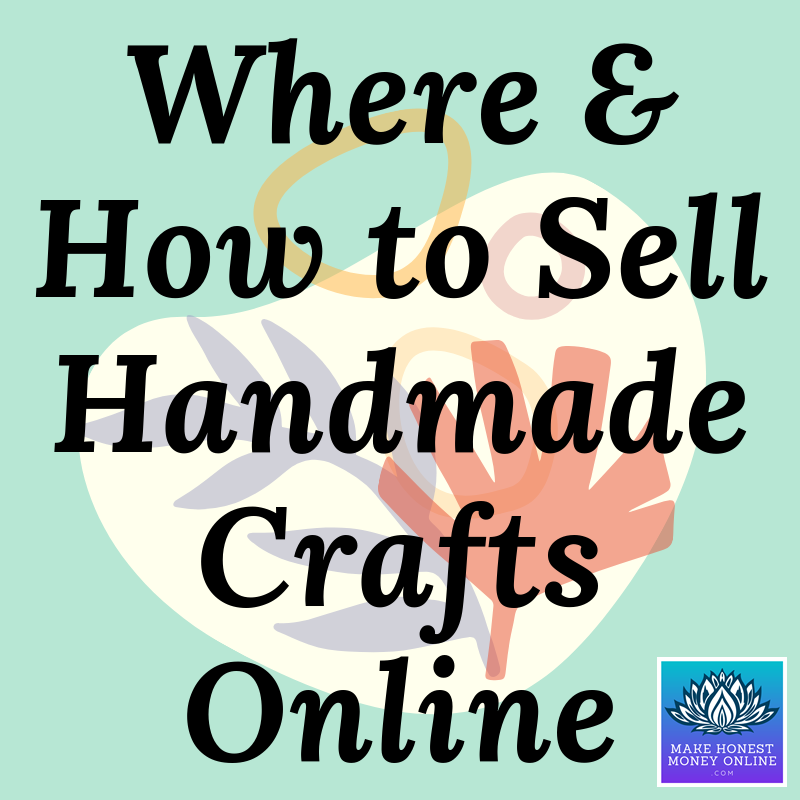 Are you one of those who enjoy their time when their hands are busy doing crafts? If so, you have probably considered selling your crafts to people, but you might have doubt if your crafts are going to be a hit in the market. Do not worry, this article will help you find ways on how to sell handmade crafts online. Yes! Online! You do not need to have a physical store to be able to sell your crafts. All you need is an internet connection, your phone or camera, a computer and your handmade craft that you would like to exhibit and sell.
The market has changed since the era of the internet. Gone are the days where you need to find a physical store to be able to sell something like handcrafted items. Today, men and women, young and old are exposed to the powers of the internet. Shopping today means opening your computer or your smartphone that is connected to the internet and typing in the website where you want to shop. It's easier and you can browse every item on the internet without taking a single step out of your house.
Of course buying from a physical store has its advantage, but, selling online also has its perks. You need not look for a physical store, you don't have to pay for rent, and sometimes you don't have to hire another person to run your business or sell the items for you. You can do everything on your own, and you don't have to be always present. You let the internet do the work for you and with the correct SEO and advertisting, readers will visit and buy from your online store.
Here's a list of where you can you sell your handmade crafts online:
1. Etsy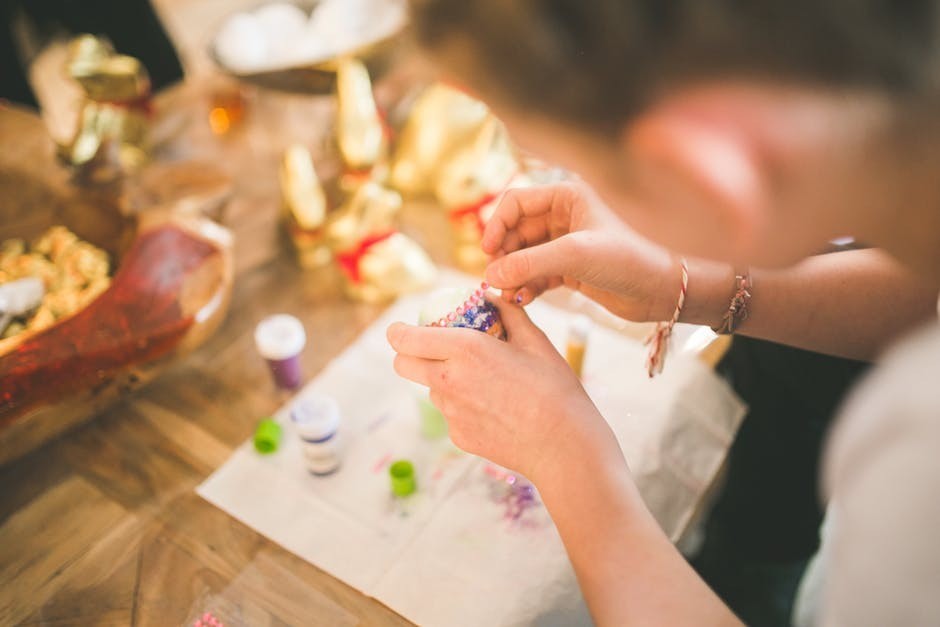 Etsy is one of the most famous places on the internet where you can find variations of handmade crafts. It is the chosen marketplace of independent artists selling their crafts and other vintage products as well. This website focuses on micro-businesses and their main aim is to re-imagine the commerce by letting entrepreneurs showcase their products that are reachable for anyone.
It's easy to sell on Etsy as well. The signup process is simple and straightforward. There are no fees to pay when you want to become a member of the marketplace. But like other businesses and marketplaces, Etsy has listing fees and they also take a percentage of your sales earnings. But come to think of it, it is not a bad thing, right? You don't have to travel days just to sell your crafts. You can always do this in the comfort of home.
2. iCraft
This marketplace is exclusive for handmade items only. Unlike Etsy and other marketplaces, iCraft only showcases items that were authentically handmade and they never accept items that are not handcrafted. The seller needs to pay monthly fees for the registration, but they do not take fees from the sale earnings. Maybe this is one of the many advantages of using iCraft because all your earnings will be yours.
3. Zibbet
Zibbet, like Etsy, is also a dedicated online marketplace for handmade crafts. They also accept other items such as fine arts, vintage, and craft supplies. Registering to this marketplace is free, also no listing fees and you can have access to store analytics. You can start your account for free with up to 10 simultaneous listings. There is also an option for unlimited listings which comes with cheap monthly rates. It's super easy to create an account and register in Zibbet. Within a few minutes, you will have your online shop up and running. This is a good alternative marketplace for those who also sell on Etsy. Zibbet can copy the listings you have on Etsy and have it ready on Zibbet in just a few clicks. Surely with this feature, many online sellers that make handcrafted items are also using Zibbet.
4. eBay
Of course, eBay is one of the online marketplaces that can sell your handmade crafts. Other than it's one of the most famous marketplaces, many online buyers also visit eBay. This is one of the many options if you want to sell your handicrafts online.
5. Social Media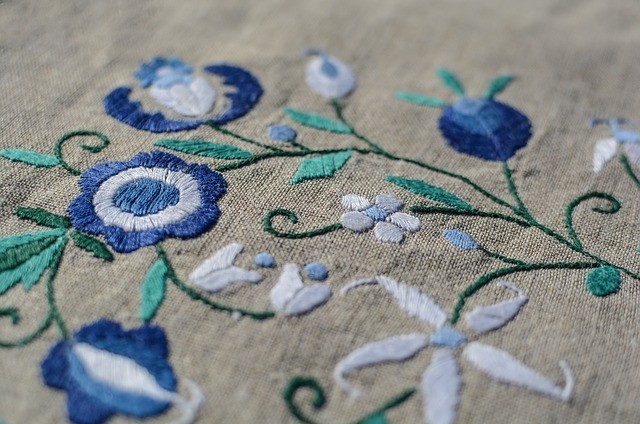 One of the places to sell where there is no fee is the social media platform. If you are someone who makes handmade crafts as a hobby, you can post your products on social media and we all know it's free. If you create handmade crafts in small quantities but would love to earn from them, utilize your social media accounts. You can sell your handmade crafts to friends and friends of friends. You can also join online selling groups and advertise your products. This way, you can specifically define your products to your customers.
6. Create Your Own Website Easily
If you are considering building your own website and brand, I recommend you to check out Wealthy Affiliate. Wealthy Affiliate is not only a hosting platform but they also offer training and help within a community of more than 1.6 million members. It is free to get started – all you need is an email address. Wealthy Affiliate will also teach you about other avenues that you can monetize your website with (if you are interested in other revenues that can be integrated to selling your handmade crafts online). Having your own website and selling your own products is taking it a step further, building your brand and audience worldwide. Click here to read more about Wealthy Affiliate.
Now you know where and how you can sell your products online. Let's discuss some things you need to consider if you are planning to sell your handmade crafts online.
1. Decide on What You are Going to Sell
Before you sell your handmade crafts online, decide first what you want to sell. If you have a variety of handmade crafts you might want to choose and decide which one to sell. But if you want to sell them all, you also need to choose what marketplace to use. As some of the marketplaces are only exclusive for handmade crafts while on others you can also post vintage items.
2. Make Your Item Well
Not because it is a handmade craft, it can be sold. Make sure that your crafts are well-made so that your customers will not complain and they will come back to purchase more of your products. Since you are doing business, make sure your business will work. If you are making toys or items for children, there might be additional regulations, so ensure that you do plenty of research to know the legislations and regulations you need to follow and meet. In regards to this, I suggest that you also look into business insurance. As this article focuses on where to sell handcrafted items, I won't expand on this but I do stress looking into business insurance while you set up your business.
3. Prepare to Meet the Demands
Once you have sold your first products and you got good reviews, prepare for more customers and more demands of your products. You are not only going to sell one (or are you?) so you need to prepare more handmade crafts. If possible, mass produce them, but if not, try to label them as a limited edition, which you can also charge more for. Busier times can be Christmas, Easter or Mother's Day, so ensure you are well prepared for these times.
4. Define Your Audience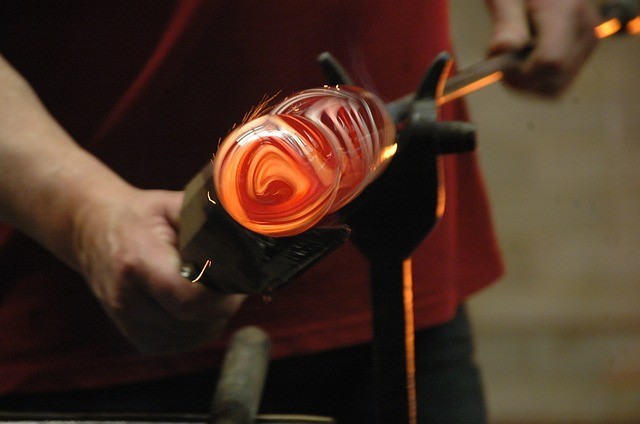 If you want to sell online, you must know your possible audience. You must ensure that the demographics or your target market will be reached by your products. You must be specific to your audience. So, you must plan ahead who you want to sell your products to. When you establish your presence, you build credibility and this helps you to establish your brand. I suggest to work on a business plan, which also helps with defining your target audience amongst many other important factors in a business.
Handmade crafts can start as a hobby, but it can also become a source of regular income. If you have handmade crafts, this article can help you and guide you to start selling them and earning money from them.
Please let me know if you have any questions.
P.S. Please check the accuracy of the features, functions and fees of your preferred selling platform before signing up. It cannot be guaranteed that the information in this article is accurate when you read this, as companies often make changes and updates.