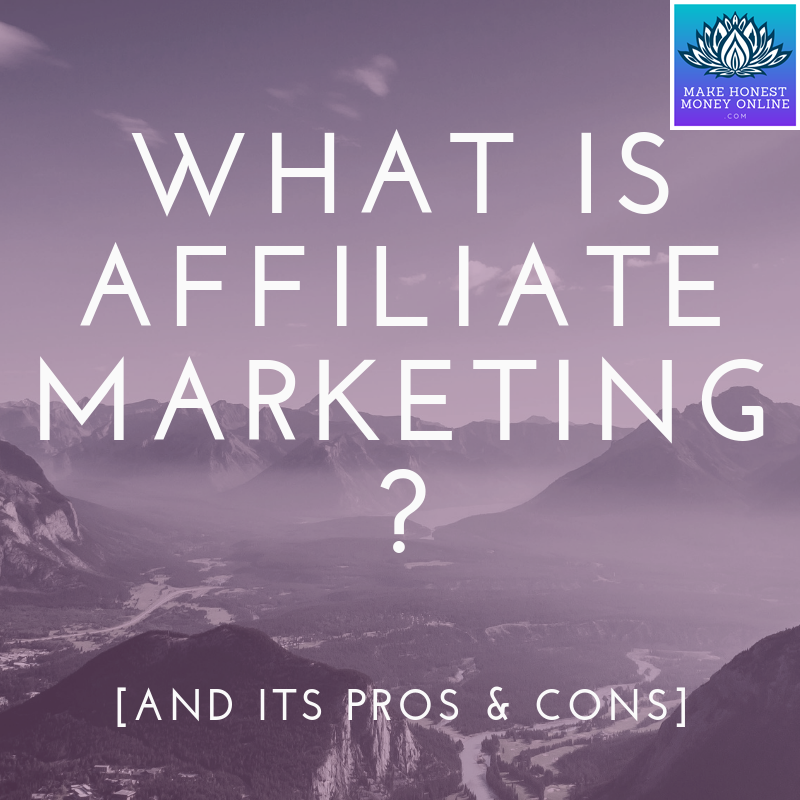 The digital form of marketing has always been evolving. It has adopted some traditional ways of business and marketing and is used to generate income in a digital way. One of them is affiliate marketing. You may be curious and asking, "What is Affiliate Marketing?" In this post, we will talk in depth about how affiliate marketing works and its Pros & Cons.
The Basics of Affiliate Marketing
Affiliate marketing
is one of the oldest forms of promoting products and it has been known to be a good source of passive income. Many advertisers, businesses and entrepreneurs rely on affiliate marketing as part of their earnings. As defined, affiliate marketing is a business that is based on performance. The revenue is generated by an independent marketer that does the affiliate marketing on behalf of the business owner. They are often referred to as affiliates.
In affiliate marketing, affiliates earn by a fixed commission. This happens when there is a sale made. Usually, the affiliates own a website and run blogs where they advertise their clients (and their clients' products and /or services). If a reader or an audience clicked on the link posted by the affiliate and a purchase was made, then the affiliate earns a percentage of the sale. The entrepreneur gives the affiliate their own link that s/he can track the number of visitors and the number of purchases.
Apparently, affiliate marketing is one of the easiest business models. As an entrepreneur, all you have to do is look for an affiliate who will promote your business, and in return pay them a commission from your sales when a purchase is made. It is also a good source of passive income. As the affiliate continues to promote your products or services, there can be a continuous generation of income even without you working on it.
This same principle can also be applied in reverse. You can earn passive income as an affiliate by promoting other businesses' products and services and earning a commission when readers click on your affiliate links and ultimately buy the products or services you have been promoting on your website or blog. As said above, affiliate marketing can be a good source of passive income. Keep reading to find out about its Pros & Cons or
read my post about how you can make money as an affiliate marketer
.
— You are now aware of the basics and definition of affiliate marketing. If you are still not sure if affiliate marketing is right for you, then let these Pros & Cons help you weigh things out.
Let's start with the Pros as positive things are a good start.
Pros:
You will have multiple revenue streams. Because you are doing affiliate marketing, your business can gain more audience, customers and clients. When you are doing affiliate marketing, you are not limited to just one affiliate. You can have as many affiliates as you need to have and you can handle. Some of the biggest advertisers and businesses do not rely on just one affiliate, because they know that there will be bigger revenue if there is more than one person who promotes their products.
The same principle applies to affiliate marketers, too. You can have more than one business that you promote and it is suggested to join at least a few affiliate programs/networks.
The affiliate marketing business is a low-cost business idea. In most cases, you don't need to invest to get an affiliate, and as an affiliate, you don't have to invest either. As an affiliate marketer, you can do affiliate marketing using your website and follow these steps:

select your niche
look for products or services that are relevant to your chosen niche
become an affiliate with the business you are promoting and you are good to earn.

Affiliate marketing is very flexible. You can work anytime and anywhere that you choose. If you own a blog, the more posts you write and link to your client/s, the higher your earning potential will be. Since affiliate marketing is a passive income stream, as long as there are customers using your link to purchase, you will continue to earn. Be careful, though, not to become a 'bridge page' which means having affiliate links on all of your pages. This doesn't help SEO and will negatively affect your website. The first ultimate goal of your website should be to help other people. Provide valuable information and help to your readers and have affiliate links on some of your posts. If you are considering starting your affiliate marketing career, I strongly recommend you doing an Affiliate Marketing Training Course.
As an affiliate marketer, you are your own boss. You can decide what you will write about and how you write your content or present it to your audience. It is also your choice which companies/businesses you affiliate with and promote on your website.
Once income is starting to generate, a lot of affiliate marketers say that it increases exponentially and running an affiliate marketing business has the possibility of generating a full time passive income online.
You now have the pros of affiliate marketing; so let's now talk about the Cons of affiliate marketing.
Cons:
Income generation is slow. In affiliate marketing, you will generate income when a purchase is made. You need to invest a lot of work, dedication and time into starting an affiliate marketing business first before an income is generated. This can be an exiting time though, seeing your website grow and reaching small milestones while setting up your online business (getting your website indexed, publishing your first post, getting your first commission, etc.)
When you are in the affiliate marketing business, you cannot control your competition. Remember, affiliate marketing is becoming a trend nowadays and it is not only you who can affiliate. But if you work hard and persevere, competition can be a challenge that you can pass. Saying this though, you would find competition in most, if not all businesses / business models around the world.
Often, there is no established customer base for you when you do affiliate marketing. Often, buyers buy using your link as an accident but once they have purchased, there is less to no chance that they will come back to you and use your link. You can't trace who purchased from your link and when they repurchase, it is a possibility that they will go directly to the seller's page. This is why it is important to have high volume of traffic visiting your website and having an email list can also help.
Revenue is not a guarantee. Some clients are scams and will not pay you. That can be a risk of affiliate marketing. Thus, it is important to do proper research before signing up to any affiliate programs.
Affiliate marketing is not consistent so you can't say what you earn today you will earn tomorrow. As said above, it's important to have high volumes of traffic visiting your website. And with any business, you would need to continuously work on it in order to remain profitable.
Affiliate marketing is a business strategy that doesn't require you to invest a lot of money, but it is not a guarantee for consistent income either. Though it is a good source of passive income, if you are just starting, it is best you have other generating income businesses before you become a full-time affiliate marketer, as it will take time to make money.
It is my recommendation to consider doing an Affiliate Marketing Training Course to learn the ins and outs as it is possible to earn a full-time income with affiliate marketing and the right amount of dedication, work and time.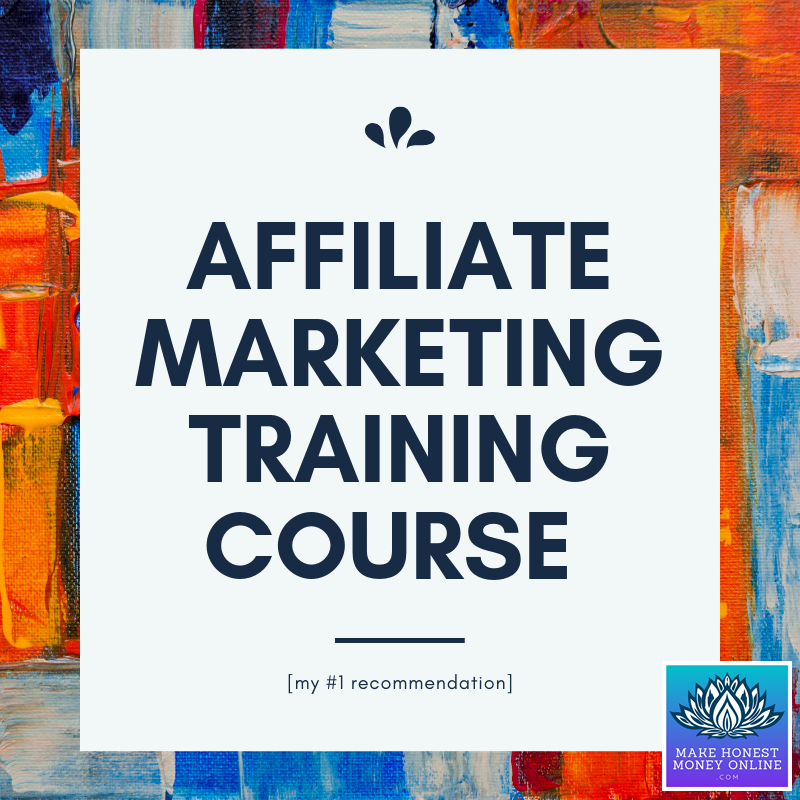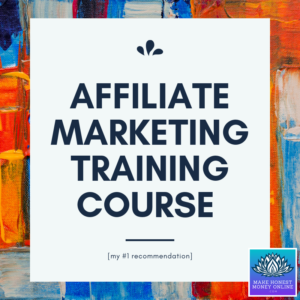 If you have any questions, please contact me or leave them below.
Edith

Sources:
blog.benchmarkemail.com/pros-and-cons-of-affiliate-marketing/amp/
rubygarage.org/blog/affiliate-marketing-pros-and-cons.amp
venturebeat.com/2013/08/15/affiliate-marketing-not-bad/
moreniche.com/blog/beginners-guide-affiliate-marketing/
forbes.com/sites/robertadams/2017/05/25/the-definitive-guide-to-affiliate-marketing/