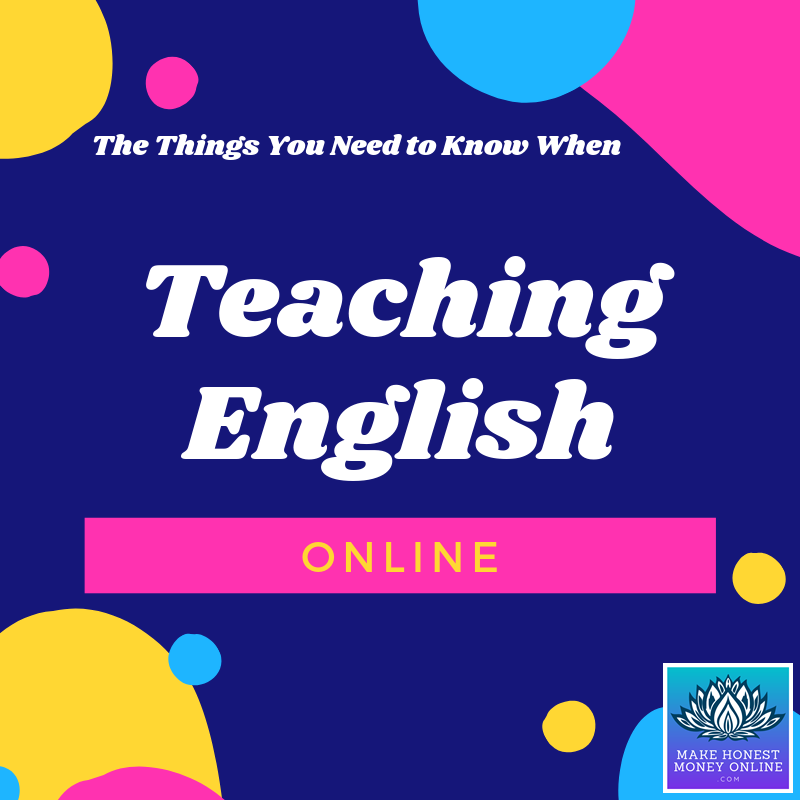 The English language is known to be a universal language. Wherever you go around the world, when you can speak English, it is likely that there will be at least one in a crowd who you can talk to. The English language has become a bridge to language barrier problems. But are you aware that teaching English online is also a trend now?
English is not only taught in schools anymore but can be learned through the internet. Many companies started teaching English as a second language especially to those who wish to improve speaking English. As a type of job now, many people also earn money because they are teaching English online. This is a convenient way to earn money for teachers and a convenient way for students to learn the language.
Most of the online English classes are done at home in a makeshift classroom, office or at an actual office where they are teaching. But teaching English often becomes a one-on-one lesson for each student. There will be activities that the student can participate in as the teacher guides him or her. Often, there are also rewards given especially to little kids who would love to receive stars if they are very good in class.
Before you embark to a new job of online teaching, you need to know some things before starting. Here are some of the most important things you need to know and consider if you want to be an online English teacher.
1. The Technologies You Will Use
Since you are planning to teach online, it means that you need to be equipped with the latest technology. Also, teaching online means that you need to have an internet connection and a computer. These are probably the basic things you need to have: a current model of a computer with high-speed internet.
As you will interact with your students, you might also like to consider noise-cancelling headsets to help cancel the surrounding noises while you teach. It also helps to prepare a makeshift classroom so your students will feel as if they are still learning in a real classroom.
2. Means of Communication
Many companies who offer ESL teaching have their own means of communication with their clients. But if you are an independent online teacher, you need to set up an account for your business. It is recommended to have separate personal and business accounts. In addition, not all clients or students will use the same messaging app as you do. It is best to have more than one means of communication available.
While two separate accounts are recommended (personal and business), the same goes for your emails. Having two email accounts, one for your personal emails and another one for communicating with your students, is recommended, so you will have consistency and your emails will not get mix up. You also need to be prepared to video conference if you plan to teach English online. If your computer hasn't got a camera integrated, you would need a detachable webcam for this matter.
3. Identify Your Expertise
If you are going to be an individual service provider, you need to assess yourself as well. Whether you will be an independent teacher or teach through an organization/company, you are very much in need to be TEFL certified or Teaching English as a Foreign Language certified. Most companies also require you to have a bachelor degree. It is best to do a bit of research and contact a few organizations to see which qualifications they require you to have to teach through their platform.
Teaching English to native speakers is different from teaching English to non-native speakers. Both have different methodologies of teaching as there will be a different approach when you are going to teach non-native speakers. You will need other essential skills to be a more efficient English teacher. There is always the option of taking more training yourself to reach the skill set you would like and/or need.
This concept also applies to teaching students who have no prior knowledge of the English language, compared to teaching students who have been studying English for years.
Another example is becoming an online English teacher for teachers. The approach and delivery of teaching would be very different from teaching children to write and speak English. If you are going through a company, you can ask them to assist you with this. But with anything, you always need to use your due diligence and always check everything first, read their terms and conditions and contact them to ask questions if anything is not clear.
4. Time Allotment for Every Session
Teaching online is far different from teaching in classrooms. In a classroom, you are to teach a number of students, while teaching online is most often a one-on-one lesson. In most cases, the student will be focus-driven, full concentration and the pacing of your lesson will be faster than in a conventional classroom.
This also applies to different amounts of time that is allotted. Younger kids often require shorter sessions as their attention span is quite short and they get bored quickly. Older students are more comfortable with longer lessons as they are more mature and they can grasp their lessons quicker while having longer attention spans. With the proper time schedule, you can teach many students in a day.
5. Advantages of Teaching English Online
Teaching English online has its advantages. This might help you decide whether you would want to pursue to be an online English teacher.
You can work at home or anywhere you like as long as you have your set-up (computer, internet connection, etc.). This is very applicable to independent ESL teachers, but those who are employed ESL teachers might need to stay in their office as they might be required to do so by their employer.
You can be your own boss. Just like all other online jobs, you can manage your own time.
You can have students from anywhere around the globe and you will be exposed to different cultures. You will be able to communicate with them and learn their language as well.
6. Disadvantages of Teaching English Online
If you have advantages, it is normal to have the disadvantages. These are some of the disadvantages you might encounter.
In some cases, you might not have fixed hours. Your hours might depend on the availability of your student, although some also have the same time for their lessons on a regular basis.
You need to track different time zones. If you have students coming from different countries, you need to keep track of their time zone as you can mistakenly say "Good morning" to someone who is already at night time in their place. Working across different time zones may also mean that you might need to work early in the mornings or late at night to be able to teach online.
You may get used to a sedentary life. This is common to most online workers. So you need to make sure that you have (active) activities planned outside your work as well.
Teaching English online can be exciting. The possibility of interacting with different cultures is a gift itself in addition to the convenience and rewards it can give you and your students.