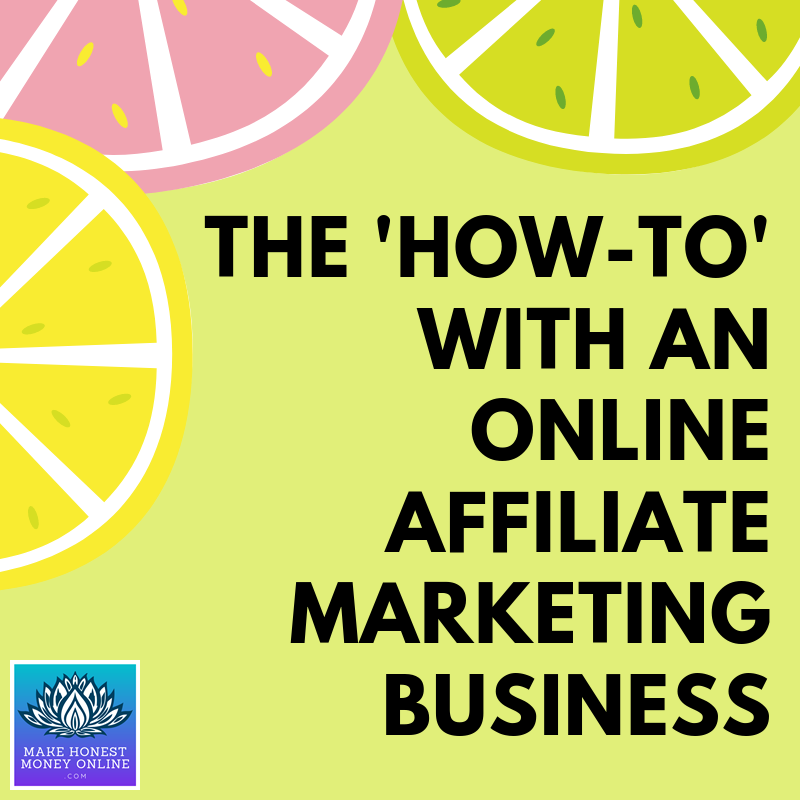 Who wants to start a passive income stream?
I know that everyone wants to have a steady source of income, even after retirement.
Lots of people are now into digital marketing businesses because of the many opportunities they offer. And one of these opportunities is affiliate marketing.
An affiliate marketing business is a business model that you can start from scratch with zero investment.
It is probably one of the easiest business models to set up and it can generate a good income stream when done properly. Many digital marketers thrive in the industry because of affiliate marketing. And many entrepreneurs and big companies also rely on the help rendered by affiliate marketers.
If you are one hopeful who wants to start an affiliate marketing business, here is the 'How-To' with an online affiliate marketing business.
How to Start an Affiliate Marketing Business?
Starting a business can be difficult without a proper plan or training. Keep reading and find out below on how you can start an affiliate marketing business.
Step 1: Find your Niche
Affiliate marketing applies to any niche you can find. If you want to start a business, find the right niche for you. If your expertise is in line with health and wellness, become an affiliate in that niche. If you enjoy music, pursue this niche.
Your chosen niche is the one where you can offer your services. If you pursue affiliate marketing in a niche that is not 'your' niche, you are most likely to fail; and if not, it will be difficult to thrive.
Ask yourself the following questions to find your niche. And keep in mind that you can always start another niche website, once your first one is established and monetized.
What are the things I am interested in?
What topics or niches am I an expert of?
Which of the niches am I knowledgeable about?
What niche will be profitable for me?
Step 2: Look for Affiliate Opportunities (Market Research)
An affiliate marketing business may be cost-effective, but it's a business that you need to continue working on. In the first few stages of setting up your online business, do a market research.
There are lots of affiliate marketing opportunities and it's important that you find the right niche for yourself and reach out to people that are interested in the topics, services and products that you are planning to offer and promote on your website.
Step 3: Build Your Website
This is the exciting part! Well, it was for me!
If you are planning to start an affiliate marketing business, equip yourself with your own website. You can earn more if you use your own website, will come across as more professional, have a fundamental basis to work from and reach a wider audience, too.
Step 4: Start Creating Content and Attracting Visitors
The number one focus of your website should be to help people and give them solutions to their problems.
One way of doing this is to create content. These contents can come in different forms like blog posts, vlogs, and advertisements. Once you have an established website, you can start creating compelling content for your affiliates and start earning.
Attracting visitors is very important. If you haven't got any visitors, you won't be earning any money. Learning about SEO, how to write engaging content and how to rank blog posts in search engines is all part of this.
Step 5: Earn
Once you have an established website with content (at least a few blog posts and monthly visitors to your website) you can start signing up to affiliate programs, add affiliate links to your website and start earning commissions!
How to Become Successful in Affiliate Marketing?
When you have started with your affiliate marketing business, you want it to grow and you want to thrive longer than your competitors. There's no secret on how to be successful, but here are some tips for you to gain success in your chosen business.
(And keep reading to see my recommendation on how to get started)
1. Take one step at a time
Success is not easy to achieve. You have to work for it and strive for it. Hard work is key to reaching success and you have to take one step at a time. You can't skip a single step if you want to achieve the success you want. There is no "fast forward" button to success either. And be sure to read number 8 which correlates with this.
2. Know the Products and Services That You Are Promoting
You are not just promoting products and services just to earn money. You need to know the products you are promoting. It is not enough to just create content without knowing the facts about your product first. Creating content while having the information about the products and services you promote will become smoother, more informative and sincere with time as you are reading and learning more about your chosen niche.
3. Learn from Your Competitors / Market Research
One of your teachers can be your competition. Whether they are new or old, they can teach you a thing or two. While doing market research, as mentioned above, you should also analyse your competitors and find a niche for you to be successful in.
4. Love what you do
They say that you become successful in whatever you do and business you build if you learn to love the craft. Loving what you are doing means working without shedding a sweat. You will still continue no matter how difficult it could become at times, as you have your goal in mind and you will find a way to thrive despite the competition.
5. Be Consistent and Active
If you want to reach success (in anything you do), be consistent in your work. Your contents become a distinction of who you are. If you want to maintain a good image to your audience, be consistent in giving them niche related information.
Being active in the business is pertinent in reaching success. Your heart and mind need to be in your chosen niche/business. No matter how many affiliates you have and how successful your contents are, you need to consistently and actively continue working on it in order to make it more efficient.
Be active with your audience as well. Communicate with them and help them. Reply to comments on your websites and reply to any other messages you receive from your audience.
6. Be organised
Be organised, know what you are doing and plan ahead. Have a (business) plan, have a vision, goal and step-by-step plan in place to get you there.
7. Promote Your Website
This can be done in many ways. Digital marketing, email marketing and social media marketing are some of the ways you can and should promote your business with.
8. First and Foremost: Learn the Skill: Take Part in an Affiliate Marketing Training Course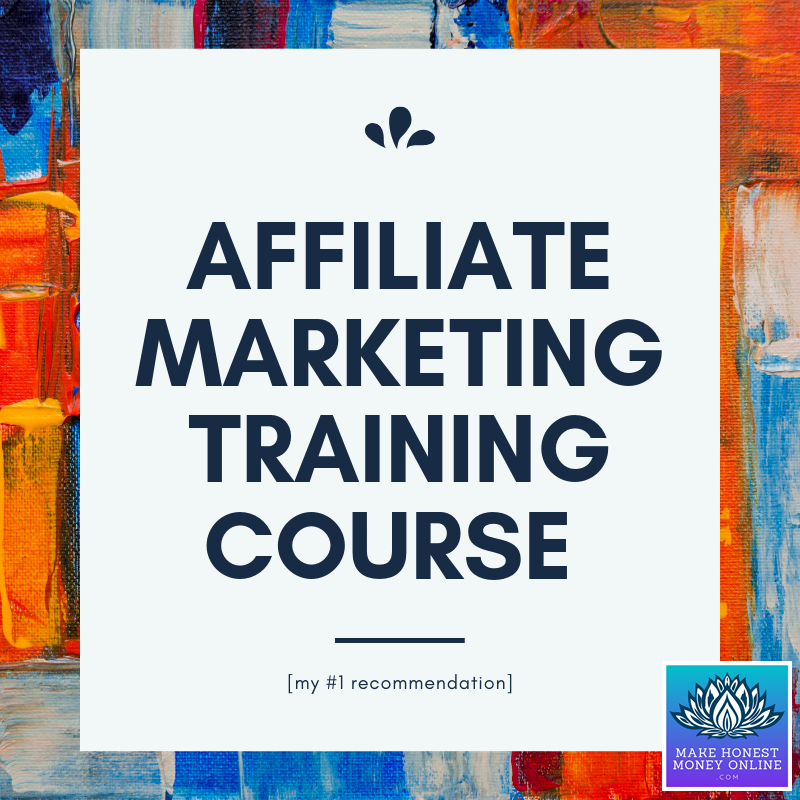 Last, but not least. Not the very least. This is the most important. Learn about affiliate marketing, what it's about, how to implement it, how to build a website, how to do a market research, how to write content for your website, how to sign up to affiliate programs, how to add affiliate links to your website, how to promote your website, how to rank your blog posts on the first page of search engines, how to attract visitors, how to implement email marketing, how to earn money through affiliate marketing and ultimately how to become successful.
If you don't know what you are doing, it would be very difficult to become successful. Learn from experts and experienced entrepreneurs who are running successful affiliate marketing businesses online.
And I wouldn't be writing all of this if I couldn't give you a recommendation. Read this post about finding an Affiliate Marketing Training Course which includes a recommendation for a platform where you can join and start your training for free. It can't get much better than this, can it? This way, you can try it out for free and if you feel that it isn't right for you (which I highly doubt), you have not lost any money.
How do I become an affiliate marketer?
As mentioned above, your first step should be learning about affiliate marketing and how to set up a successful affiliate marketing business. Read my post here about my number 1 recommended Affiliate Marketing Training Course and if you are ready to check them out without reading my post, click here to join them for free.
As always, please leave a comment below or contact me if you have any questions.
Edith

Sources:
mobidea.com/academy/successful-affiliate-marketing/
locationrebel.com/how-to-start-affiliate-marketing/