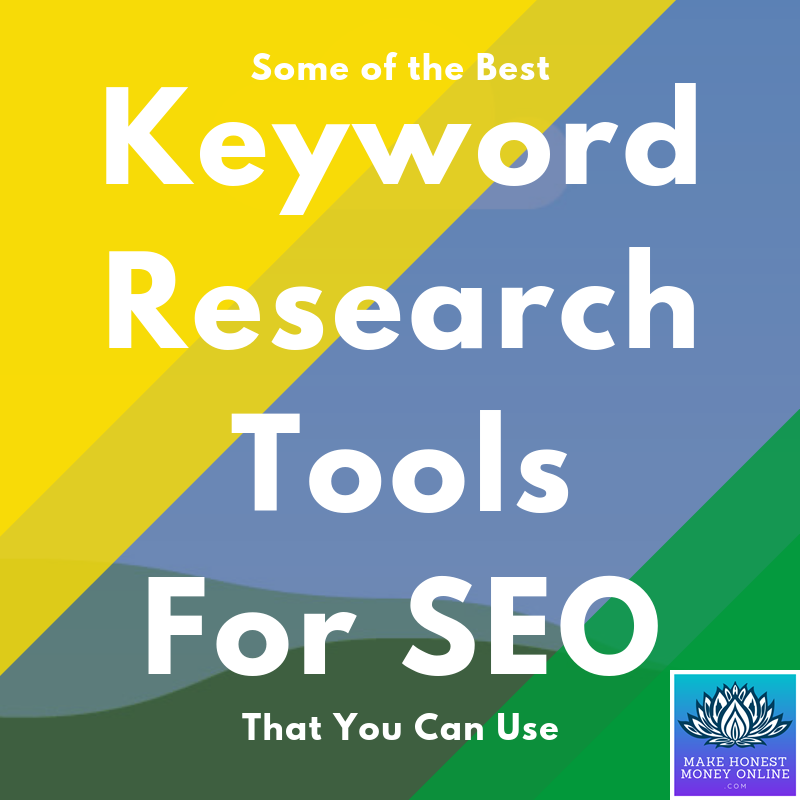 Do you love reading blog articles? How about watching videos? Do you know how these articles and videos are shown on top of the list when you search for them using a search engine? If you are not aware, the creators of the content that you have read and watched have used keyword research tools for SEO.
Do you know what SEO is? SEO stands for Search Engine Optimization and this is used by content creators to help them rank their articles. This is the reason why you will find some articles on top of the list regardless of the fact that they were created days, months or years ago.
How do you use SEO to increase the traffic to your content? You use keywords to increase traffic. These keywords are the "key" words that the readers will input in the research tabs as they begin their search. The browser will give them the relevant articles that relate to the words that they entered into the search engine.
What should you do to generate keywords that will increase your traffic? You need to use a keyword research tool. The tool will help you generate the relevant keywords that can help you to increase the traffic. As you create more content and as competition is very tight nowadays, using a keyword and a keyword research tool is essential.
These are the reasons why you need a keyword research tool for your content:
The keyword research tool increases the possibility of organic traffic to your content and your website. And this is their primary function.
With the help of a keyword research tool, you can generate more terms that you can use for your content. The generated keywords will be backed by essential data and the popularity of the keywords. You only need a seed keyword to generate more keywords for your content.
Now that you know about the importance of keywords and keyword research tools in SEO, you ought to know some of the best keyword research tools for SEO that you can use yourself.
1. Google Adwords: Keyword Planner
Google
Adwords is one of the most commonly used keyword research tools. It is used by entrepreneurs and big companies. The keywords help their contents to gather as much traffic as possible. Using Google Adwords is very beneficial to businesses because the tool can give thousands of keyword suggestions, so you have plenty of keywords to choose from. This tool also has the ability to compare keywords and phrases based on what is trending. You will have the chance to pick a set of keywords that you know will help you increase traffic on your website. The Google Adwords has a keyword planner that you can use to prioritize which of the keywords you can use while it is discovering additional keywords.
2. SEMRush
Another popular keyword research tool is SEMRush. This is also famous among many bloggers, content creators and businesses. This keyword research tool can give you short and long-tailed keywords. The keywords that it gives you will have information that you can use for PPC and organic traffic. One of the most notable features for this specific tool is that it can give results that are specific to over 130 countries. The results they give you data on are the volume the keywords get, the level of competition for that specific keyword and the number of results you will get with the keyword. They also give you results that exactly match the seed word or phrases that you search for. They also have a feature called Keyword Magic Research Tool. This is easier to use and it can give you specific criteria that you might need.
3. Ahrefs
Another familiar keyword research tool among SEO experts is Ahrefs. Ahrefs has features that SEO experts love and are very helpful when it comes to keywords. The tool can perform basic or complex tasks. It can perform in-depth keyword analysis, keyword tracking, backlink analysis, and site audits. All of these services are essential to improve your website's organic traffic. For those who love the traditional keyword search, this is what you want to use. They also make it convenient to use for SEO experts because of their easy-to-navigate UI and snapshot view that can be found from the dashboard. They also have an active community that can be helpful, especially if you have queries.
4. Moz
Another of the best resource for keywords is Moz. This tool is considered, by some SEO experts, to be their greatest ally in terms of SEO. Moz is very easy to use and like all other keyword research tools, they give data for each keyword that they suggest. They make it easier for users to utilize because they are easy to read in both numeric and visual representations. This tool is both expert and newbie friendly. Along with the numeric and visual representations, it will show you the search volume, the opportunity for ranking, priority and the difficulty of the keyword. They can also give you other keyword suggestions and what's better is that they can help you with SERP Analysis. It is a good feature as it can help you to give the title to your content.
5. Jaaxy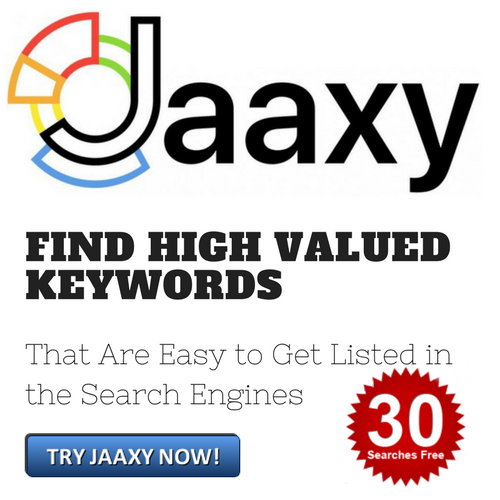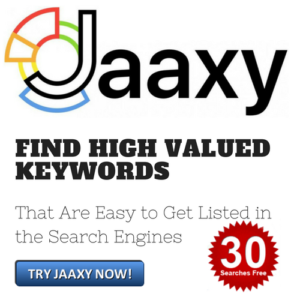 The tool Jaaxy is the most appropriate tool that you can use if you are into affiliate marketing. This tool was developed by affiliate marketers and is intended for affiliate marketers. Jaaxy offers an advanced and the most useful platform that you can use to manage your keywords, website, competition and market research. They offer accurate traffic for each keyword that they suggest. It will show you your competition and domain insights for the keywords. The tool is very easy to use and one of the best features this tool offers is that it can provide niche research specific tools. This can include domain name search and affiliate programs. Not all tools can do that. Another of their notable features is that Jaaxy can give you results based on the keyword search or the Google suggest search. With this, you have more accuracy with your keyword. This is a great tool if you want accuracy and speed and also if you are an affiliate marketer.
There are a lot of options that you can use for keyword research. You can try everything that is available on the market and stop when you find the one that you are comfortable in using and gives you the most accurate keywords and traffic data. Finding the best tool to perfectly match your needs may take a while, but when you find the ONE, everything becomes easier.
And this is a bonus for you:
Jaaxy is part of 'Wealthy Affiliate' which is an amazing feature this platform offers. The brilliant thing is that you can be part of Wealthy Affiliate for free and use Jaaxy for free, at the same time (that is 30 free searches as a starter member and unlimited in its lite version as a premium member). I personally like trying programs before deciding whether I wish to purchase them. You might be the same. Why not join Wealthy Affiliate for free (which is an amazing platform in itself and you can read about it here) and at the same time, use and try Jaaxy to see whether it is the right keyword research tool for your business needs.
Or try a search now:
Please let me know if you have any questions.
Edith
P.S. Please check the accuracy of the functions and features of your preferred keyword research tool before signing up. It cannot be guaranteed that the information in this article is accurate when you read this, as companies often make changes and updates.
Sources:
semrush.com/blog/5-best-keyword-research-tools-for-startups/amp/
highervisibility.com/blog/top-5-free-keyword-research-tools/
searchenginejournal.com/seo-tools/keyword-research-tools/?amp
thriveagency.com/news/18-free-keyword-tools-for-landing-high-ranking/

Some of the links within this post are affiliate links of which I receive a small compensation from sales of certain items. There is no additional cost to you. If you purchase through one of the affiliate links, you are helping to keep this website running.