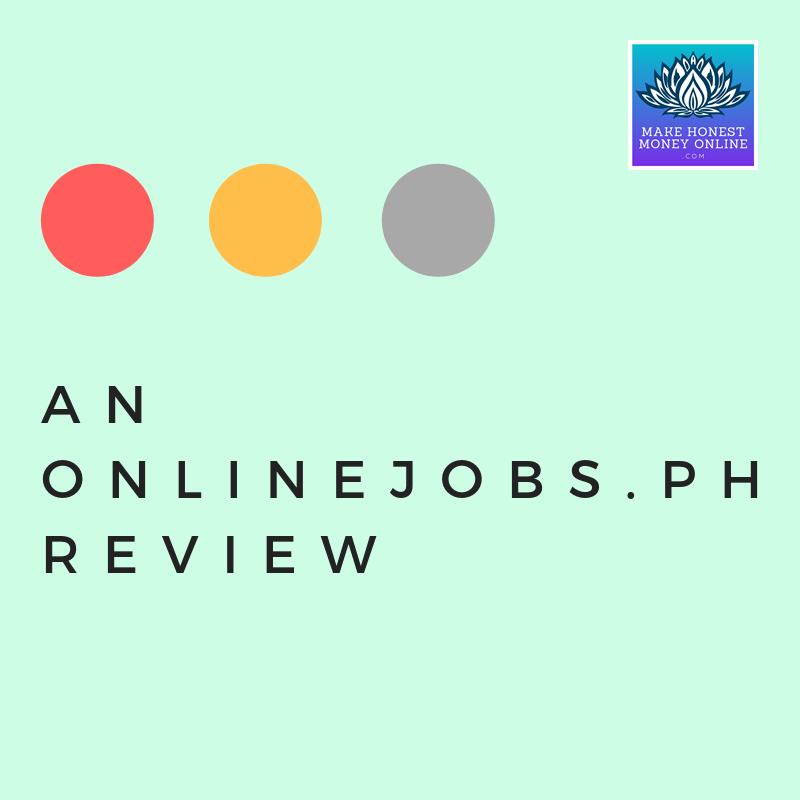 OnlineJobs.ph is a job platform where you can hire a Virtual Assistant to assist you in your online business.
How It Started
There are plenty of job platforms that offer jobs and where you can find virtual assistants, but OnlineJobs.ph is dedicated to Filipino VAs. You must be wondering who started this platform; and it will surprise you that this is not a Filipino owned website. The platform is owned by an American who hired a Filipino Virtual Assistant before and still does.
The Filipino worker they hired did such an amazing job at completing assigned tasks and improving the business's overall performance that it freed up their time to work on other areas of their business. Their Filipino worker would do any business related tasks they ask him to do during work hours; and until now, he is still working for them.
It dawned to them that Filipinos are hard workers and they also have friends that are willing to be hired as VAs. That's when they started the website.
Their aim was just to find a better way to recruit Filipino workers for their businesses and to give Filipino people the opportunity to work from home. Once the website became well-known, many people started using the platform to find the right Filipino Virtual Assistant for their businesses.
What is it about?
The OnlineJobs.ph is a job platform that caters to Filipino workers. They are solely hiring Filipino employees or freelancers.
This website was developed to help other people find someone to help them with their business' tasks. Due to the overwhelming response from other people, OnlineJobs.ph has continued to give its services to prospective employers, employees and freelancers.
For many employers it is the 'go-to' platform when looking for a Virtual Assistant. What sets it apart from its competitors is its powerful filtering system. The system allows the huge database to consistently apply a filter based on the criteria and requirements of the client or user.
The parameters used for filtering are:
Level of skills of the VA
Experience
Resume
Expected salary
Existing projects or contracts
Etc.
The filters will help clients to find the right possible Virtual Assistant for the job before conducting an interview or screening.
In addition, freelancers also rate their skills. Clients can view a freelancer's profile and check which skills he or she has that are applicable to the job the client is advertising for. Common skills that clients are looking for include, but are not limited to:
SEO Writing
English Skills (Writing and Speaking)
WordPress
Virtual Assistant Skills
MS Office Skills
Data Entry
Photo / Video Editing
Graphic Design
IT Specialists
Etc.
Clients can also check the comprehension of each freelancer. The freelancers need to take some tests before their profile becomes online. A freelancer needs to take a DISC assessment, IQ Test and English proficiency test to increase their scores.
How does it work?
The OnlineJobs.ph website is geared to finding a part-time or a full-time virtual team member who can dedicate 20 to 40 hours per week.
There are a variety of skills and experiences that freelancers have and you can choose from any one of them or they apply to your job post.
Signing up for an account is easy as well. The typical process, if you are a job seeker, includes:
Creating an account
Entering experience, expected salary, availability and education
Rating your skills
Taking the assessments
Uploading necessary documents and photos
Applying for jobs
If you are a client looking for a freelancer or employee, the process includes:
Creating an account
Posting a job
Filtering the applicants
Interviewing / shortlisting candidates
Hiring
One of the many reasons why clients outsource Filipino workers is because in most cases, it is cheaper to hire a virtual assistant than an office-based assistant. In addition, Filipino workers are dedicated, committed, loyal and hard-working.
Subscription Plans and Prices
Just like other job platforms, you also need to subscribe to the platform. The plans may vary depending on what you want to avail.
They also offer a free account but obviously, it has restrictions. There is a pro account for $69 per month that you can avail. There are a few restrictions, but they are not significant ones.
If you are a heavy recruiter, you can subscribe to the Premium plan where there are no restrictions and can be availed for $99 per month (please check all subscription prices, features and restrictions before signing up as the price and inclusions/exclusions might have been changed by the time you are reading this).
Once you have found the right virtual assistant for your business, you can cancel your subscription. In most cases, employers only pay one month's subscription as they can successfully hire a VA within this time frame.
Considering the price, any client will save a lot compared to hiring virtual assistants from other VA companies. One of the best things that the website offers is that they are not middlemen after you hire a VA. They also don't add mark-ups on the salary of the VA. You can work directly with your VA and pay him or her directly.
Other Features
ID Proof
Another feature that will help you to easily find the right VA for you is through ID proof. Comparing two applicants with different ID proofs, you are most likely to choose the one with the higher ID proof.
TimeProof
OnlineJobs.ph has its own tracking software called TimeProof if you want to track the working hours of your VA. This is usually used by those who have a VA who works per hour.
This way, the client and the VA will have protected and verified working hours as a basis for payment. Screenshots and time sheets are sent to the client to inform what the VA has worked during the shift.
OnlineJobs.ph is a website that is able to help clients look for the right VA to assist them in their business. It is easy to use, there are thousands of skilled VAs to choose from, and the platform is also low-cost.
If you are looking for a job platform to help you find your right VA, OnlineJobs.ph has thousands of hardworking VAs to choose from.
If you are considering using OnlineJobs.ph platform to post your job advert, click here to get to their website. They have a lot of valuable information including some videos available for you to learn more about hiring a Filipino VA.
If you are looking into a guide on hiring a Filipino VA on OnlineJobs.ph, check out this training guide on Udemy. While this course is focusing on hiring a writer for your website (through OnlineJobs.ph), it can also be applied to other areas within the VA world.
The course doesn't cover taxes (probably because every country is different) and you would need to do your own research in regards to taxes that you would need to pay in your own country. But the course gives a very well-structured overview of the process of hiring a VA.
If you are looking for information on other benefits to pay your Filipino employee, click here or here.
If you'd like to read more about benefits of outsourcing, why not read my article about 'Benefits of Outsourcing in a Small Business'.
And please contact me if you have any questions.

Sources:
onlinejobs.ph/aboutus
chasingvariety.blogspot.com/2017/08/onlinejobsph-review.html
milesbeckler.com/online-jobs-ph-review/