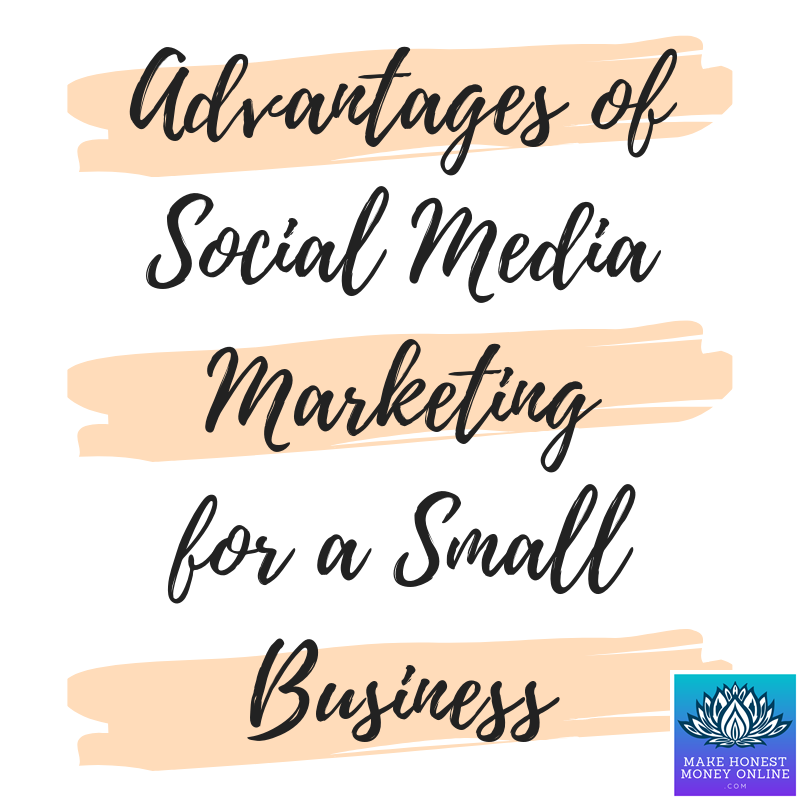 So you have a small business and you want to reach out to more clients and possible investors?
What you need to consider is to start social media marketing for a small business.
We are well aware that social media is a powerful tool to help your business thrive and be known around the world. Small and big businesses are using the power of social media to boost their products' reach.
But what is Social Media Marketing?
Social media marketing is a marketing strategy where entrepreneurs use social media platforms to reach out to more clients, customers and investors.
This strategy makes use of social media by posting content, updates, and information about the business, its products and services. Most of the entrepreneurs use this marketing strategy because it is efficient in terms of reach, easy to do and maintain, and it is also a reasonably cost-effective strategy.
If you own a small business, you should earnestly consider social media marketing for your business. If you are thinking of how social media marketing can help with your business, here are some of the advantages of social media marketing.
1. Can Increase Brand Awareness
It is important for a business to be known to its consumers. A business that is not known to consumers will not generate income, thus, you need to advertise and promote your products and services. One of the best ways to do it is through social media.
Millions of people around the world have social media accounts; and social media can reach people around the world. If you have a business and you want to be known, consider a social media marketing strategy. It can create brand awareness.
Brand awareness is important as this is what will assist to drive traffic to your business, as people are aware that your brand exists.
2. Can Increase Traffic and Enhance Rankings
If you are running an online business, you know that ranking is important and social media can help you to increase your website traffic and enhance your SEO ranking.
Whenever you post content on your social media pages, you are leading your audience back to your website when they click on your links. The more people are aware of your social media presence, the more likely they will be to visit your website. This will consequently increase the traffic to your website and moreover can increase sales and income generation.
3. Helps You Get to Know Your Customers More
Using social media can help you have two-way communications with your customers. They can ask you about information they want to know in regards to your products or services; and you can easily give them answers and clarify if they have issues.
It will also enable you to reach out to them and keep them updated about your products. You can always ask your customers about what they want to see next or improved with your product.
You will be able to know their feedback regarding the products or services that you have and use it to improve your business, if necessary.
4. Helps With Positive Customer Service Experience
When your customers have questions that they need an answer to, they can contact you via email, your website or by using social media. It is important to give a satisfying and helpful customer service experience, especially when issues arise.
Unsatisfied customers can greatly affect the efficiency of the product as it's possible that customers will give out a negative review of your products. Social media can help with customer service for a business.
5. Can Gain New Potential Customers
Customers are not only found through email marketing or content marketing but also through social media marketing.
Millions of people are now using social media on a regular basis. So if you want to find new customers for your business, consider social media marketing.
Once you posted content to your social media accounts, these posts can be shared by your followers and loyal customers, will spread and potential customers can see the content that can lead them to your website.
This means your social media content and loyal customers can help you find new potential customers and it should continue as long as you continue to post new, engaging and informative content on a regular basis.
6. Is Primarily Cost-Effective
When you are just starting a new business your first issue can be costs and finances. As much as possible, you will want to be thrifty with your finances and not spend too much, especially on advertisements. Advertising your business can be costly and it is not an assurance either, that advertisements will get all the customers that you need.
But social media is primarily free to use and you can still advertise your business with a small amount of investment.
If you give engaging and informative content and a product your customers can rely on, your loyal customers can help you to advertise your business simply by sharing your content and products and promoting them with positive feedback and customer experience.
7. Can Help to Increase Sales
We know that social media can help with brand awareness and with that same reason, it can help increase your sales. Social media is not just a place to post your content, it is also a place where you can promote your products and make some sales. This is the aim of every business – to generate profit. Utilizing social media to its highest form can certainly help you generate that income and more.
Social media marketing is an important marketing strategy if you want to reach out globally and are considering growing your brand. Social media is a good platform to introduce your business to the whole world. Not only can it be very effective, but also cost-efficient.

Sources:
forbes.com/sites/jaysondemers/2014/08/11/the-top-10-benefits-of-social-media-marketing/
contentfac.com/9-reasons-social-media-marketing-should-top-your-to-do-list/
socialnomics.net/2017/08/03/7-advantages-of-social-media-marketing-for-your-business/
blogs.constantcontact.com/why-social-media-marketing/
niparcels.com/blog/4-benefits-of-social-media-marketing-for-small-businesses/