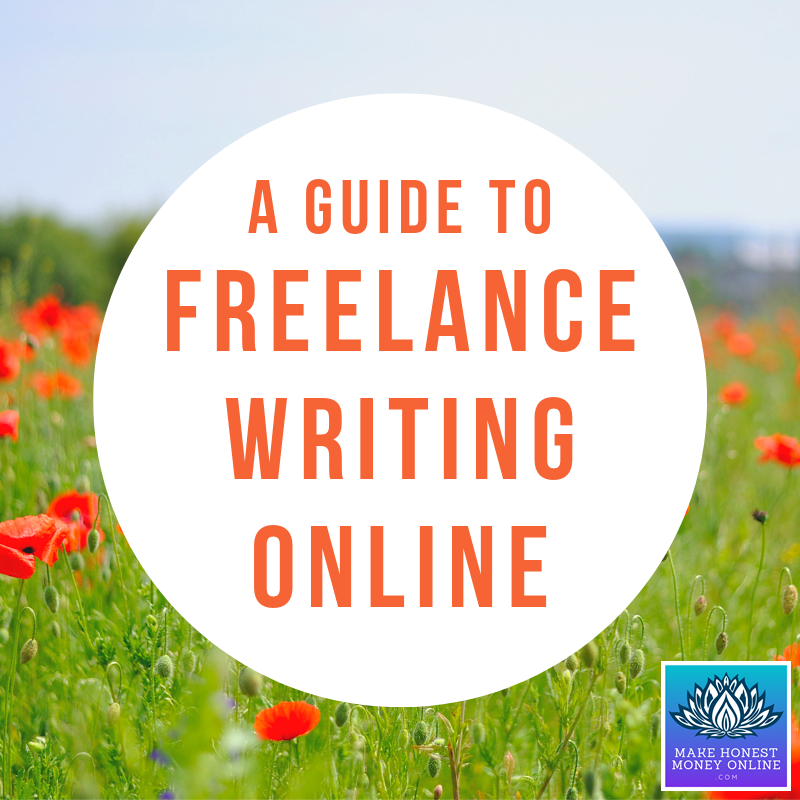 Do you love writing? Can you share some valuable inputs for people to read? If you think you have the skill, you can start freelance writing online.
Freelance writing is when you write online for income generation. It is considered as an independent business that you own, therefore you are self-employed. You write for different clients and paid per article, or a bulk order, depending on your arrangement with your client.
In the online world, the writing profession is not for everyone, but this is a profession that is suitable for those who have a passion for writing and wish to have a flexible time with their personal and professional lives. If you are a freelance writer, you are working remotely and that means you can work wherever you want to be, as long as you have an internet connection. You are your own boss, and you can work whenever you feel like working as long as you deliver to your clients on time.
As technology evolves, and the need to have someone write for online content, freelance writing has started to become popular. Today, the online community has a high percentage of writing professionals that cater to clients' needs.
Different Types of Freelance Writers
Freelance writers have categories and these categories are different types of writing. Some of the professional writers can do different
types of writing, while others focus only on one type of writing. Here are some of the types of writers that you can choose from or categorize yourself to belong.
Content Writer – this is someone who writes content for blog posts, ebooks, white paper, etc.
Freelance Blogger – this is someone who focuses on blogging. Often times, they are the ones who own blog sites and write about things they personally do such as traveling, fitness, food, other interests, and adventures they had.
Ghost Writer – a ghostwriter is someone who writes content but you will not receive credit for what you have written. Some of them will be emails, ebooks, blog posts, website pages, etc. Most of the writing professionals are ghostwriters if they are not writing for their own website or content.
SEO Writer – this is a writer who provides content that is optimized to help increase traffic of a website and rank on top of the search engines.
Freelance Web Content Writer – if you think of it, they are the same as other content writers, but most of their contents are for the web and found online.
Content Strategist – this is someone who plans on what content will drive more traffic and most of the time they are the one who manage the content of a website.
Professional Writer – you are called a professional writer when you have been writing for a while and have quite established yourself with some writing portfolio.
How to Start as a Freelance Writer
We now know that freelance writing is already considered a profession. There are a lot of newbie writers who start as ghostwriters before establishing their own website and earn from them. If you want to become a full-time freelance writer, you should remember to do the following.
1. Choose your Niche
Everything depends on the niche. If you are an entrepreneur, you should find your niche or your target market. It is the same thing for freelance writers. If you want to start a job as a freelance writer, you need to have a niche in mind. This niche is something you are comfortable with and knowledgeable in. If you are a health enthusiast, then you can write content that pertains to health or weight loss. If you have valuable ideas about business and marketing, write about business and marketing.
2. Pitch Your Skills
This means you need to create a profile at freelance boards and offer the skills you have. Obviously, your skill is writing, but that is general knowledge. Your profile needs to state what your niche is, if you are open to writing for other niches and also add a portfolio of your past writing experience and samples. Your clients will base from the information you have given and probably ask for more samples if needed.
3. Submit Proposals to Your Prospects
It is the same as applying for a job: submit the necessary documents and price accordingly. Some clients will ask for a cheaper price but value your worth and your skills. Do not let them underbid your worth. Some prospects will ask you for paid sample writings while others might not. But if they asked for more than one or two samples, do not continue as it could possibly be a scam.
4. Maintain a Good Working Relationship with Your Clients
Some of your clients will ask you to write for them for a period of time, i.e. a project basis. Sometimes it's better to have recurring clients instead of changing clients all the time. Try to maintain your working relationships with your clients and give them the thought to go back to you for more writing projects in the future.
Starting a freelance writing career is not as difficult as it seems, but pitching your work is the difficult part. There is lots of competition and some have established great working relationships with their clients that they choose to stick with.
Why Become a Freelance Writer?
Freelance writing is one of the best jobs in the world if you love writing. Although it can be a headache sometimes, it is fulfilling to be able to write and share some valuable information with other people. Being a freelance writer has a lot of upsides and these are the reasons why there are many people who want to become professional freelance writers.
1. You make your own schedule.
This is one of the best upsides in freelance writing. You make your own schedule and write whenever you are ready. You have the option to get up early in the morning or stay sleeping. You have the freedom of scheduling your time as long as you submit to your clients on time.
2. There is an endless opportunity.
Writing in whatever form is nowhere near extinction. Once you have established yourself, you have a lot of opportunities and probably one of them is to write your own book. Also, the digital world is evolving; a lot of companies and businesses require content writers. And this could be you.
3. It can turn into a full-time career.
If you have established yourself, you can become a full-time writer and earn while you are expressing yourself.
If you love expressing yourself through writing, continue to express yourself and consider freelance writing online.
If you are considering building your own website, click here to read my Wealthy Affiliate review to find out how this platform can help you start your own online writing business.
As always, please contact me if you have any questions.

Sources:
theodysseyonline.com/six-reasons-you-should-freelance
elnacain.com/blog/what-is-freelance-writing/
medium.com/writers-guild/what-you-really-need-to-know-about-starting-a-freelance-writing-business-946c68bd125b
thebalancesmb.com/how-does-freelance-writing-work-exactly-1360232
thinkwritten.com/freelance-writing-for-beginners/