Do you love taking pictures and creating videos? Which video creating software do you use? If you are still in the phase of choosing a suitable software, I can help you with that decision.
Creating a video is an accomplishment and an added skill. You don't have to be a professional to be able to create a beautiful video, but you need to be equipped with the right tools.
One of the tools you need to have is a video software. The video software is the tool you will use to create your awesome videos.
They have features to make your pictures come to life and tell a story to everyone who views it. You can also make a long video from all the short videos you have. Having this tool will enable you to preserve the memories you have from the photos you have taken and make a story out of the short videos you took.
There are plenty of video creating software available in the market. Some software offer a free trial; and some are inexpensive and designed for beginners.
Whatever you choose, this is the tool that will enable you to produce videos that will help you build and grow your business.
Here are the best video creating software you should check out if you are a beginner.
1. Apple iMovie
If you are an Apple user and a beginner who opts to use your smartphone in creating a video, you can use the Apple iMovie software.
This is an easy-to-use software and can be transferred to any Apple device through an airdrop. This software has a green-screen feature that is very popular to its users.
The "chroma-key" tool will allow you to place the characters you have in different places that you want them to be in.
If you are doing this for your content, this is the best way to convey a message or to catch your audience's attention.
You can also add background tracks. Once you have finished creating your videos, you can post them to your website, social media or YouTube Channel for your audience to watch.
2. Adobe Premiere Pro CC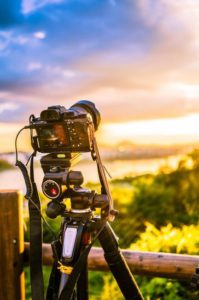 This is a software that will best suit those beginners who don't have a big budget in terms of video editing software.
This tool is basic software that will enable you to produce high-quality videos with a small investment. It is compatible to use on any type of gadgets and can be manipulated using touch if your gadget is a touch screen. This is one of the best options for beginners because of its point and click functionality.
There are no complex buttons and commands to make a video. Even though this is low-priced, it has the functionality of a professional video editing software.
3. Movavi Video Editor 15 Plus
This is a video editing software that is now well-known to developers as it is primarily designed for beginners. It can be used by both Windows and Mac users. It is quite easy to use as it doesn't have confusing commands or buttons for beginners.
It also has a library of built-in media that its users can use. One of the best features is the automatic montage video creation: when you don't want to create a manual video montage, the software has a feature where it will create the montage for you based on the contents of your video. It can either be a photo, a video or images. This will help you to create your video easily and with less hassle.
4. CyberLink PowerDirector 17 Ultimate
This is a great choice for beginners in video creation. While it may be designed for beginners, it also has advanced features that professionals use for creating videos. The advanced features can help beginners to hone their skills in video editing.
The software is easy to use and you can create videos without using the traditional method of video editing. It has a drag-and-drop feature that will make your video creation experience stress-free. It can also automate some tasks that other programs cannot do.
If you are having problems with colour correction, this software can help you. It can automatically correct and standardize the colours of your timeline by clicking a button. Isn't this a neat feature for a beginner?
5. Corel VideoStudio
Corel VideoStudio is one of the most exceptional tools for video editing that is designed for beginners. The whole package is cheaper compared to other softwares and it is packed with powerful, functional and easy-to-use features.
Many video editors love this software because it can produce videos of any length and any level of complexity whether you are a beginner or someone who is already producing videos.
This is one of those softwares that will make the lives of a beginner easy. But it will also transform a newbie into a seasoned expert with its features and interface.
6. HitFilm 4 Express
This is probably known to those who want to create videos but cannot spare a few bucks for a software.
This tool is free to use. And while it is free, it has easy-to-use features that make it popular for beginners. This is one of the most user-friendly software applications available on the market.
It is compatible with both Mac and Windows, so anyone can use this software. It also has advanced features that you can learn while you use this software.
If you decide to stop using this software because you think you need more advanced options, it's still a win for you because this software is free to use.
7. VideoMakerFX
VideoMakerFX is another inexpensive software for beginners that helps you create explainer, slide show, whiteboard and animation videos.
It's easy to learn and use, and currently only selling for $27 (please check prize at the time of purchasing as it can change). It is a one-time payment and according to their website, you can commercially use the videos you create.
The software includes backgrounds that you can use in your videos as well as some royalty-free music tracks.
You can also upload your own images or video clips and integrate these into your videos. Click here to check them out!
8. EasySketch Pro
EasySketch Pro is another inexpensive software that comes in three different one-off payment levels (starter, business or business pro). Choose the one that best suits your business needs.
It allows you to create sketch or doodle whiteboard videos within minutes and is easy-to-use for beginners. Sketch or doodle videos are becoming more and more popular at the moment.
One of the new functions is where the software will sketch out the opening scene of a video and then transition this to the live video clip. Pretty cool.
It has many backgrounds, handwriting styles and a few music tracks to choose from. It is a one-off fee so you don't have to pay monthly subscriptions. Click here to check them out!
Video creation is a skill that not everyone has but everyone can learn. Creating videos from photos, videos and images is one way to preserve your fondest memories. Not only that, but when you begin creating videos you can start earning from it, or create your video content for your website and expand your business.
You might also like to read my post about 'Simple Steps on How to Create a Video For a Website' if you are still at the beginning of creating videos.
Please let me know if you have any questions.
Edith
Please note:
Please check the features and functions of your preferred video editing software before signing up. It cannot be guaranteed that the information above is correct at the time you are reading this, as companies often make changes and/or additions to their software.
Sources:
impactbnd.com/blog/video-editing-software
wordstream.com/blog/ws/2017/12/15/best-video-editing-software-for-beginners
uscreen.tv/blog/best-video-editing-software-beginners-ultimate-guide/
mashable.com/2013/07/24/best-video-editing-software/
thetechreviewer.com/tech-tips/best-video-editing-software-for-beginners/
easysketchpro.com
videomakerfx.com